Been there
.

Ducted that

.
Certified gas contractor
Red Seal certified in sheet metal
Furnace installs
Air conditioners
Heat pumps
water Heaters
Ductless heat pumps
Ducting fabrication & Install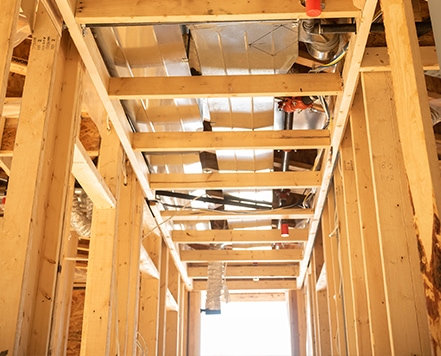 All the heating
,

cooling

,

and ducting services you need in one place

.

No matter what type of residential project you are working on—new build, renovation, or maintenance and repairs—the dedicated team from Titan Sheet Metal BC will work closely with you to ensure that all your needs are being met. Our team of highly skilled technicians are experienced in working on all kinds of heating and air conditioning systems, gas lines, and duct work projects.

In addition to providing high-quality services at honest and upfront prices, our team will also ensure that your project is completed on time and that you are updated every step of the way. We strive to meet your exact wants and needs by providing you with a flexible schedule, fast response times, and by ensuring that we are always easy to get a hold of.

Great attitudes, great work!
"I was so grateful to have Steve come to hook up our ducts properly! It turns out that it's way easier to heat or cool a house when the vents are actually hooked up and you're not just blowing air into the crawl space. Steve wasn't even scared of the copious amounts of dust and cob webs down there. Now I just need to find a good crawl space cleaning company - lol ;-) Thank you Titan Sheet Metal for getting our air moving, and brightening my day in general. Great attitudes, great work! Make Titan Sheet Metal your first call so you don't have to make any more calls :-)"
~ Casey M.